Last month, we hosted a team from California Baptist University. Our missionary friends, Tony and Marsha Woods, brought them to Sendai and we served with the team for a week. They were well-prepared, energetic, and had a BIG heart for those in the disaster areas. We were blessed and encouraged by them!
We took them to the west coast of Japan to have a fellowship with children at Sakata Mission Church.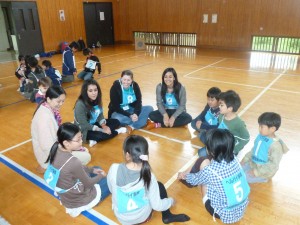 It was like a field day and we played tons of fun games!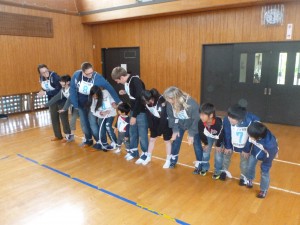 Using her chopstick skills!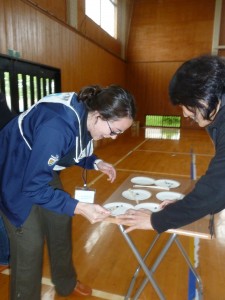 Don, who teaches at DBU, came to visit us and he went to Sakata with us. He shared his testimony with all the children.  He also brought lots of Texas Rangers gifts for them!  The kids were super excited!!!  Many Japanese cheer for Rangers thanks to Yu Darvish!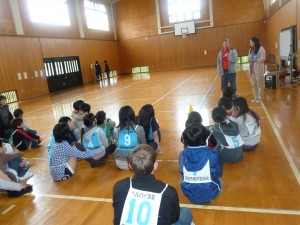 Group photo!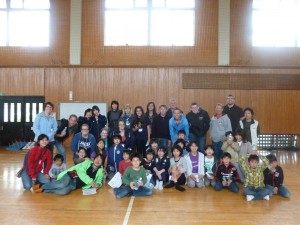 Thankful for all the new friends!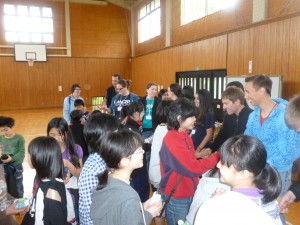 We had lunch at Sakata Mission Church and Pastor Fujii shared his testimony.  It touched and encouraged us so much.  We finished our fellowship with prayers for this church and its community.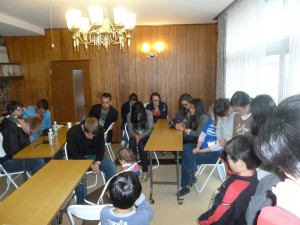 We invited everyone to our house for dinner.  Michael did a great job grilling!  We were happy to have our friend, Joey, whose parents are on our advocacy team!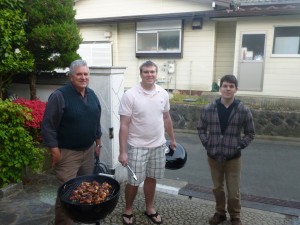 Several young adults and students from the local churches joined us as well.  We all had fun getting to know each other.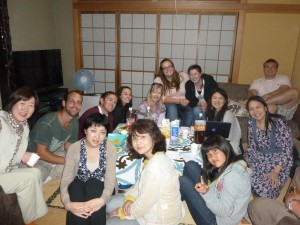 Everyone was so sweet to Luke!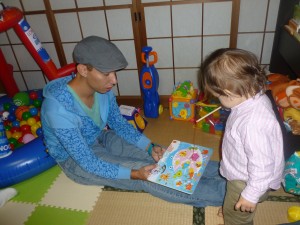 We loved having them all!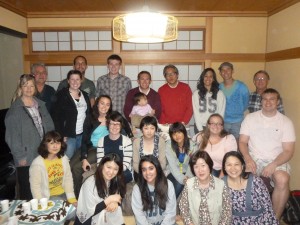 We took them to one of the preschools that was damaged by the tsunami.  Since they lost their building, they are using the community center right now.  The kids looked so happy to play with the college students.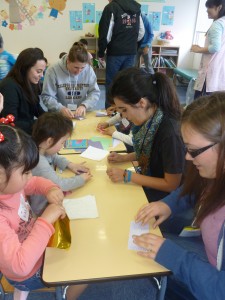 Loved seeing their cute smile!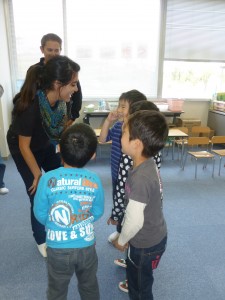 Of course, Luke was thrilled to be surrounded by the kids!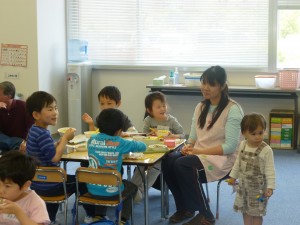 The CBU team and Don brought lots of gifts for people in the disaster areas.  Most of these kids lost everything in the tsunami and some lost their family members.  They looked so happy to receive such special gifts from America.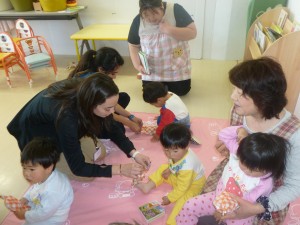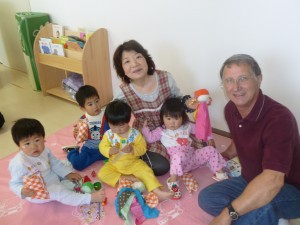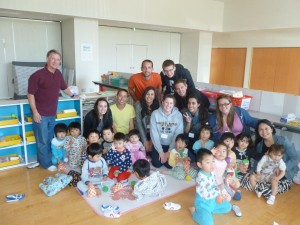 One last group photo!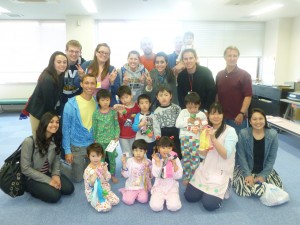 They helped us with our English class at our church.  The kids did a great job introducing themselves to the CBU students!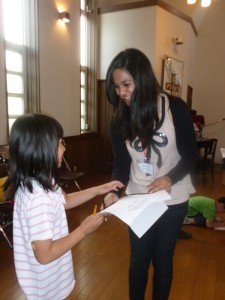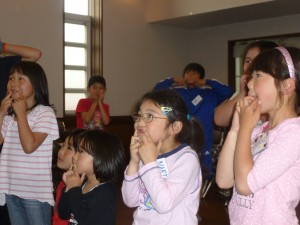 On Saturday, we went to the temporary housings on Oshika Peninsula.  We had an opportunity to serve with the Japanese believers.  We delivered fresh vegetables to each temporary housing.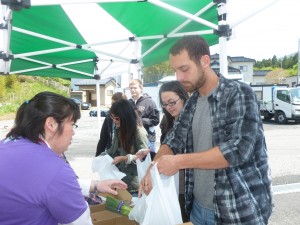 We had a chance to pray with this lady whose husband is in the hospital.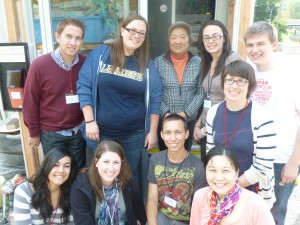 Our little missionary who opens so many doors for us!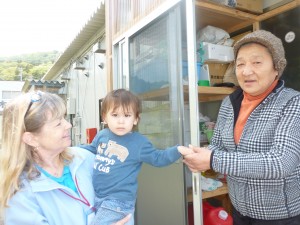 We enjoyed singing with people in the temporary housing.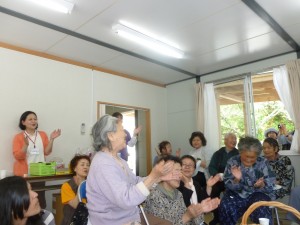 People in this temporary housing were so welcoming and sweet.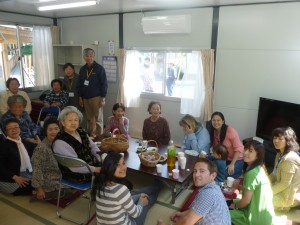 After spending a week with us, they served with the Samaritan's Purse to rebuild houses in the disaster areas.  They all worked so hard and it was evident that the home owners were blessed by them.
Thank you, CBU team, for coming to serve with us!  Thank you for the ways you encouraged and helped us.   We will continue visiting people and children that you met here.  We pray that the seeds you planted here will grow in His timing!  We miss you guys!