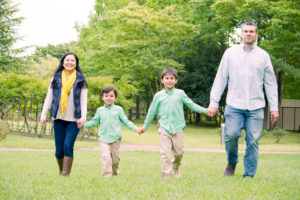 Greetings from Japan! We are Michael and Yu Towery. Michael is from Texas and Yu is from Japan. Ever since childhood we felt the calling to serve. We married after graduating from university and moved to Japan at the end of 2010. We have two sons Luke and Logan. In Japan we partner with local assemblies and organizations in northern Japan.
In 2018, we started a new ministry called Hope House. We minister to families, single parents, children, senior citizens, and international students. Please pray with us for His blessing, guidance, and provision as we expand the ministry this year.
We appreciate your prayers and encouragement. We look forward to keeping in touch with you!
You can read more about Japan and our ministry on the "About Japan" page.