Last week, we were blessed to have two special friends from Arlington, Texas!  Cindy serves as the director of our sending organization (GCPN) and she is also our pastor's wife.   For about two years, we spent our Monday nights at her house to have a training session to learn about missions.  It was such a great learning experience for both of us, and we also made some close friends who all have hearts for the world.  After we found out about the radiation leak, Cindy and Dennis (our pastor) spent several nights without sleeping in order to come up with our evacuation plan.  We are so thankful for their leadership and wisdom.  Another friend, Cathie, has been such a blessing to Yu ever since she first met her.  When we were still in Arlington, she invited Yu to her house to have lunch or take her to nice restaurants, and it was always a special time for her.  She prayed for us as we went through difficult times and also encouraged us as we prepared to become parents.  She has an amazing husband, two sweet kids, and a precious mom from Japan.  Please pray for her mom as she is away from her family in Japan.
They came all the way to South Korea to encourage us and to take care of our baby!   As you can imagine, Luke LOVED spending time with Aunt Cindy and Aunt Cathie!  They blessed us and encouraged us so much.  We had an amazing week together and words can't express how thankful we were to have them with us.
Here are some pictures!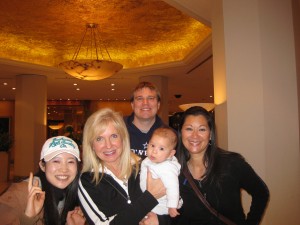 They arrived in Seoul safely!  The girl on the far left is Yu's high school friend who lives in Seoul.  She took care of us last week (another blessing from God).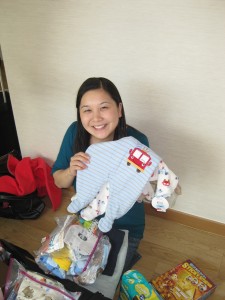 Clothes, diapers, wipes, toys, food, towels… It was like having another baby shower!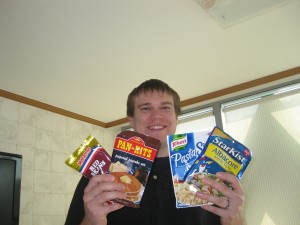 So excited!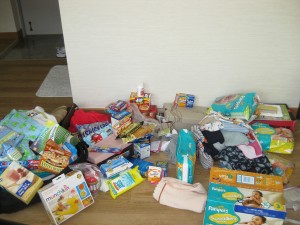 A huge "THANK YOU" to those who gave these gifts!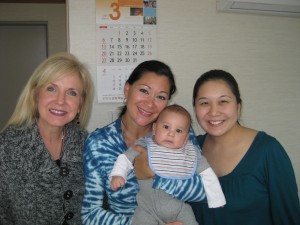 Happy to be together!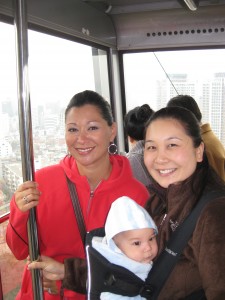 We took a cable car to go up the hill.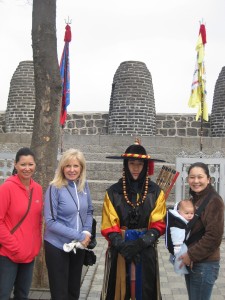 With the guard in front of Seoul Tower.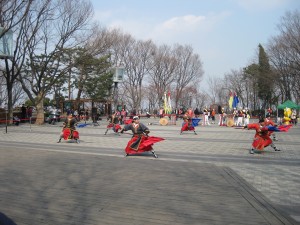 We got to see an awesome show (Koreans really value their traditions).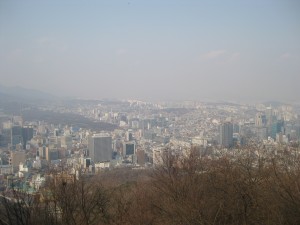 City of Seoul is huge!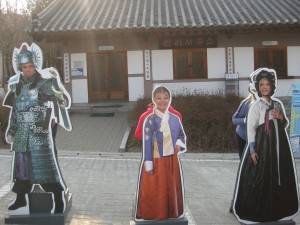 We had to take this picture!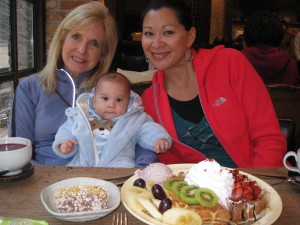 Our favorite tea room.  Luke was spoiled by these beautiful ladies!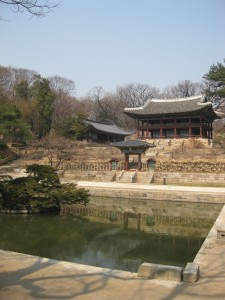 We visited this place called "Secret Garden".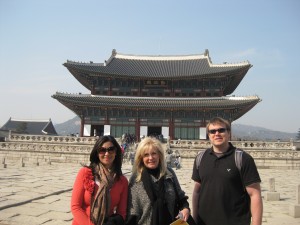 Such a beautiful palace where Korean kings and queens used to live.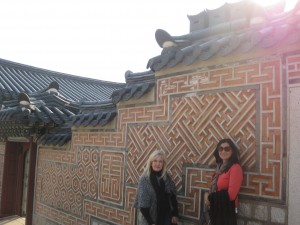 Love this photo!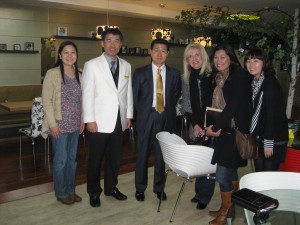 With the pastor, deacon, and translator at Eunpyeong First Church.   They were so kind to us.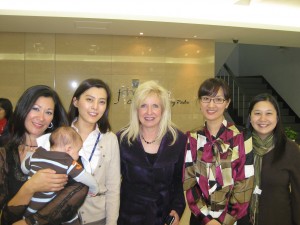 At Far East Broadcasting Company.  It is a Christian radio station that Dr. Billy Kim started.   These girls are his assistants and they welcomed us so warmly.  They invited us to share our story at their company.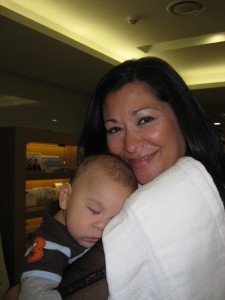 So comfy in her arms!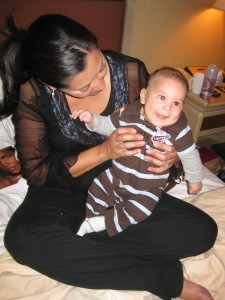 Look at his smile!  She took care of him while we had a meeting with Cindy.  We had a devotional and talked about our plans.  We are blessed to have a church family that cares about us and prays for us.  Even thought we don't know what will happen, we know His plans give us hope and a future.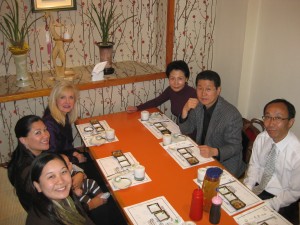 One of the deacons of the church took us to have a feast!  Cathie and Cindy were so brave to try some seafood that they had never seen.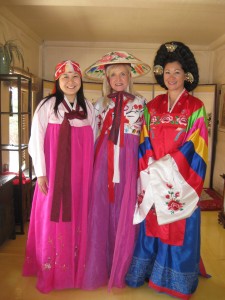 We tried on the traditional Korean dresses.  It was such a neat experience.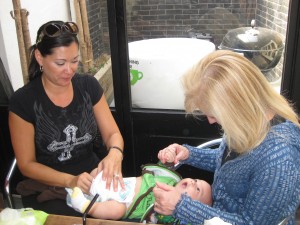 We learned so many parenting skills from these experienced moms!  They babysat Luke while we went on a date!  We had such a great time but we sure missed our baby boy!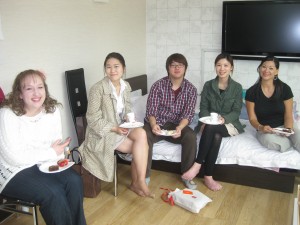 We had lunch with our friends from DBU.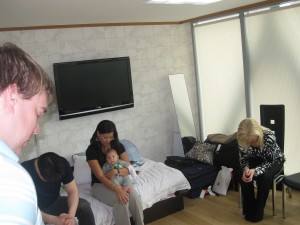 We also had a special prayer time for Japan.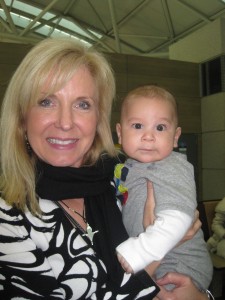 Saying good bye (and see you again) at the airport.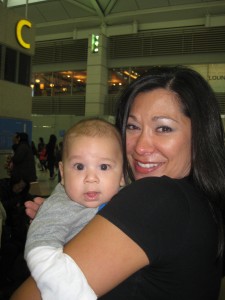 Doesn't he look sad in this picture?  We already miss them both!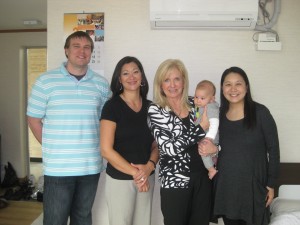 Cathie and Cindy, thank you so much for loving us, encouraging us, and ministering to us.  Both of you are such blessings from God.   We are also thankful for FBCA for sending them to see us.  We are blessed more than words can express!  Thanks be to God!