Greetings from Seoul, Korea! We arrived safely and are doing well.  It has been a long journey but we are thankful that God led our way.
After leaving Sakata, we took a train to Niigata.  Luke slept the whole time and we were  able to get some rest.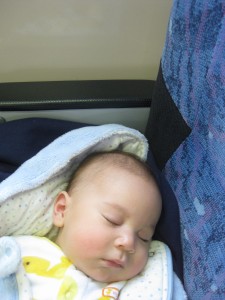 On Monday, we flew to Okinawa from Niigata.  It was Luke's first flight and once again, he did great!  He was smiling at everyone around him.  Our suitcases were overweight (we packed everything that would fit in two suitcases, yet we had to leave so much stuff that we needed), but the airline staff didn't charge us any fee since they knew that we had evacuated from Sendai.  Thank you, God!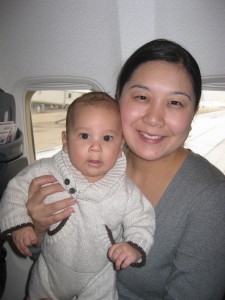 When we arrived in Okinawa, we rented a car and drove to our friend's apartment.  She is our friend from DBU who became a believer while studying there.  She is teaching at Okinawa Christian School.  We are thankful for her hospitality.  We talked a lot and were able to encourage each other.  We also attended the chapel service at her school.  We had an awesome time of worship and God reminded us how great He is.  When we sang "Our God", our hearts were filled with our prayers for the people of Japan.  We want them to know our God who is greater, stronger, and higher than any other.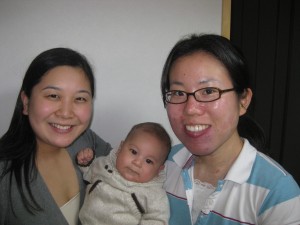 While we were in Okinawa, we went to the US Consulate to apply for Luke's emergency passport.  They closed the regular services due to the recent earthquake, but they were willing to help us after we told them our situation.  We applied and waited for a few hours.  Thanks to God's provision and your prayers, we were able to get his emergency passport!  Praise the Lord.
After we got his passport, we were able to visit some of the famous places in Okinawa.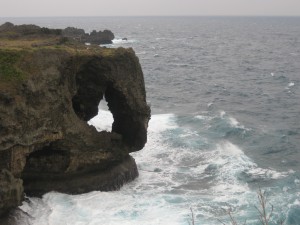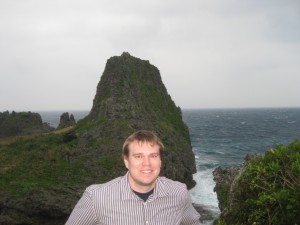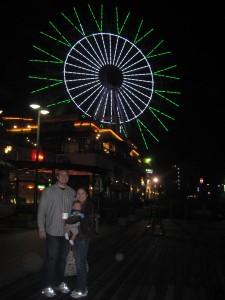 When we saw the beautiful ocean, we could not help but think of the same ocean that took so many lives.  There are so many that are still missing.  "The Lord gave and the Lord has taken away; may the name of the Lord be praised." This verse means so much to us right now.  We pray that we can praise God no matter what the situation is.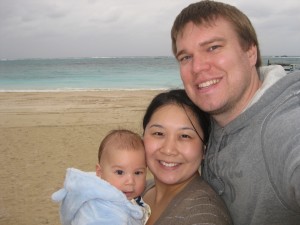 Our flight to Seoul was smooth and Luke even had his own bed!  We were welcomed by the staff of Dr. Billy Kim's Broadcasting Company and he brought us to the church where we are staying.  The guest room is beautiful and we are so grateful that they are letting us stay here.  The church staff are very kind and we are enjoying our fellowship with them.  The pastor even brought rice, kimchi, and delicious dumplings for us!!! We are extremely blessed and thankful.
The director of GCPN (our sending organization) and our amazing friend are coming to visit us from Arlington this Sunday.  Words cannot express how thankful we are for their willingness to come help us.  Please pray for them as they travel this weekend.
As we stay in Korea until it is safe to go back to Japan, we pray God will use us in many ways.  Right now, we are planning to visit local churches and schools to share the needs of Japan and to ask them to pray for Japanese people, especially for their salvation.  We also want to find out if there are any Japanese people who evacuated to Seoul.  If so, we want to meet them and encourage them.
We will write more updates on the situations in Japan.  As we close this post, we will share one more photo (if you are wondering why we are taking a picture of him with Pluto, we take this every month to see how much he has grown).  His smile kept us going during our journey.  When we were overwhelmed and tired, we looked at our precious son and were reminded that our responsibility is to protect him even as our hearts remained in Japan.  We know God brought us here for a reason and His plans give us hope and future.  Thank you for your continued prayers and support.  We love you…