Hi, this is Luke!  Thank you for praying for me as we stayed in South Korea.  God protected me and I am doing great!  I made so many new friends there and everyone smiled at me!!!  When we left South Korea, my parents took me to Hokkaido (northern island in Japan) on our way home.  As you may remember, I only had my emergency passport so I had to go to the US Consulate to apply for the real passport.  I also needed to get my birth certificate.  My mommy told me there is a lot to do to become an American citizen!  Hokkaido is a beautiful place and we had such a relaxing week.   My parents were happy to be away from their busy lives.  We enjoyed God's creation and our family time!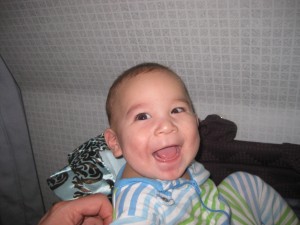 By now, you may already know that I love to smile.  I had my own bassinet on the plane.  I entertained my parents during the flight!
First time to be in the pool.  I look confused in this picture but I loved playing in the water!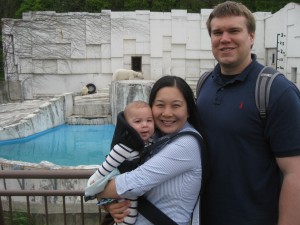 First trip to the zoo!  I think daddy had more fun than I did.  I didn't know what to think about some of the animals I saw, so I fell asleep.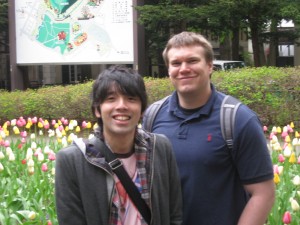 I got to meet my parents' friend, Masa.  He became a Christian in the US and he is helping a Christian band in Japan now.  My parents enjoyed hearing about his ministries in Hokkaido.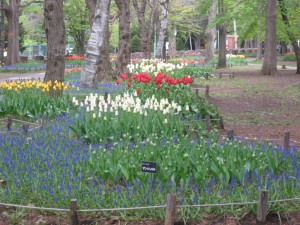 Mommy loved all the pretty flowers.  She asked daddy to plant more flowers in our garden.  We will see if that happens!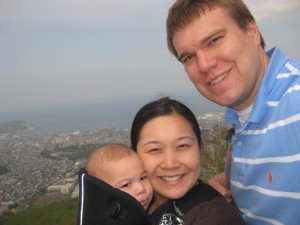 We took a cable car to go up the mountain.  It means I have already taken a cable car twice in my life.  I think my parents really love mountains…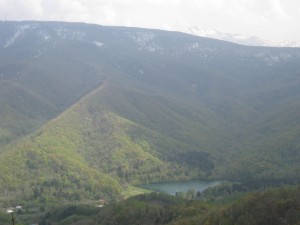 Do you see snow on the top of the mountains?  My grandpa loves skiing (did you know my grandma was a ski racer?) and he wants to take me skiing next winter.  I think it would be fun but my daddy doesn't think so…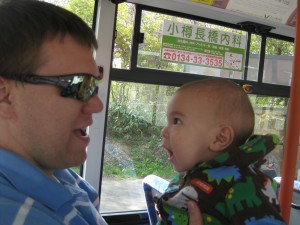 I had fun looking at my daddy's sun glasses!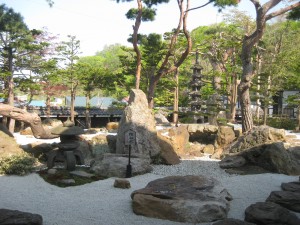 We visited one of the oldest houses with a beautiful garden.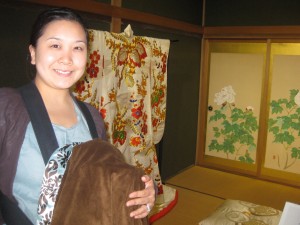 I fell asleep again!  I can sleep anywhere and it makes my parents happy!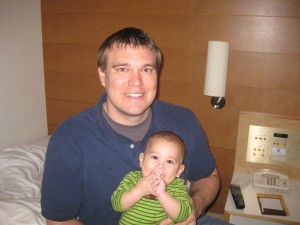 Daddy and I!  As you can see, I LOVE my hands!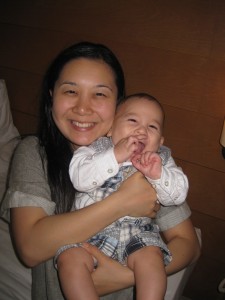 Mommy and I!  I smiled really big because my daddy was trying to make me laugh.  I love his funny faces!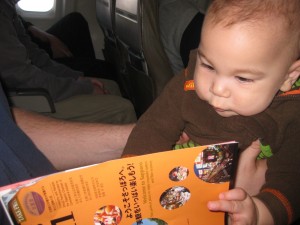 Last picture- I was so bored on the plane to Akita so I decided to learn how to read.  I love it when my parents read books to me.  I hope I will be a good reader!
I hope you enjoyed reading about our trip.  We had a wonderful time there.  But we kept thinking about people who lost everything because of the tsunami.  It is really hard for them to go somewhere to have fun right now.  Please continue to pray for them.  Please pray that all the babies will be as happy as I am.  My mommy says I make everyone around me happy.  Thank you for praying for everyone in Japan!